Behind Philadelphia's top staffing agency are talented employees who continuously craft innovative ideas and see them through to completion. These corporations are seen as leaders in their industries, and a large part of that is thanks to their solid hiring strategy. What is their secret? The answer is simple: stealth recruitment efforts with ninja-like reflexes. Many of the top companies in the area go far beyond the job board posts and internal hiring team to onboard their talent. They utilize the expertise of high-quality staffing agencies to produce some of the best-performing professional teams. These recruiting professionals are trained to constantly be on the lookout for the perfect fit for a specific company. Recruiters identify their target and swiftly move in to snatch up the perfect candidate for an open position. However, the talent search process doesn't begin with recruitment but rather a marketing team whose digital savvy makes for a unique differentiator. If you want to ensure you are attracting and recruiting top marketing and creative technical talent in the most efficient and cost effective way possible, call on the help of Profiles, a marketing recruitment agency in Philadelphia, Pa., and let our ninja-like professionals do what we do best.
Optimized Job descriptions that slice through the clutter
The marketing group at Profiles have studied and analyzed SEO recruitment trends inside and out. They are equipped with the intellectual capital and tools needed to post a job title and description to ensure it not only attracts the most eyeballs but engages the job searcher and grabs the attention of qualified candidates. From primary and secondary keyword selections, semantics, formatting, header tags, meta titles and descriptions, the Profiles marketing group are subject matter experts in the positions staffed. By working with our team of highly knowledgeable professionals, you can rest assured that a compelling, accurate job post will appear on the first page of search results to cultivate qualified candidates. "The last thing any employer or staffing firm wants is a poorly crafted job description that gives the job seeker the perception that we don't understand the skillsets and requirements of a job title," said Polly Brady, Marketing Director at Profiles. "It takes time on the front end, but the time invested will pay off in the qualified application rate to follow."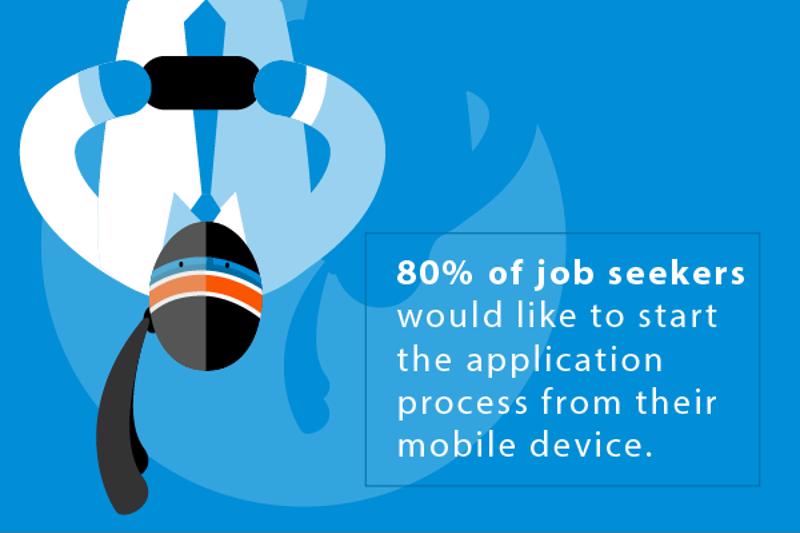 Swift application process
Once your target candidate discovers the optimized job description, the next step is to swiftly rope them in and get them to apply – and qualified talent are often quick to act on the right opportunity. What makes them more likely to respond immediately to a job posting? Be sure your posting and application process consist of the following properties to increase your qualified candidate pool:
A clear and compelling job description – Candidates are more likely to apply to a job when the position's responsibilities are clearly mapped out.
The ability to apply from their smartphone – Brady noted that about 80 percent of job seekers would like to start the application process from their mobile device.
Short forms and no barriers – A long series of questions and a process full of obstacles will deter some qualified candidates.
An attractive website – A responsive, simplified design encourages applicants to follow through with the process.
"A ninja would not approach his target without careful calculations."
Precise calculations
A skilled ninja would never approach his target without doing some intense calculations, and you should not change your hiring strategy without following suit. "To be successful in Conversion Rate Optimization (CRO), you must first have full-funnel analytics tracking in place to track, which sources where your talent are applying from and the ability to measure cost, clicks, impressions, applicants, client submits, client interviews, and placements," said Brady. From there, you will develop a baseline benchmark to use as a metric when analyzing data. For example, a low click-through rate (CTR) may be a sign of a poorly optimized job description or ineffective advertising strategies. Profiles, a leading Philadelphia creative staffing agency, takes all of this into account when looking for the perfect candidate for your open position. If the thought of mastering these three recruitment tactics is overwhelming, contact us at Profiles. Our services offer flexible solutions ranging from contract, contract-to-hire, direct hire, and managed services. We have been tailoring talent and curating careers for nearly two decades, and we can help you swiftly capture the best talent for your company.