Whether you're searching for the right employee to replace stellar talent or you're opening up a new position entirely, there's a lot of work involved on your end to ensure you're making the right decision. A bad hire can result in an inordinate amount of time and money wasted – not to mention the fact that you'll have to go through the hiring and onboarding process all over again. One way to take the pressure off you and increase the quality of talent coming in is to turn to an agency that can help with direct hire and contract staffing.
Companies devoted to recruiting quality candidates and filling positions have many advantages in the HR space. Here are some:
"A staffing agency has access to a wider group of professionals."
Talent on deck
First things first, a staffing agency has access to a wider group of professionals than a single hiring manager at a specific company does. These companies have databases full of available, qualified professionals that are ready to work and have been prescreened and interviewed. This saves you time interviewing, as you'll be able to skip through the initial phone calls and preliminary interviews.
Headhunting skills
In addition to the existing database of job seekers on deck, staffing agencies have dedicated recruitment teams devoted to searching for professionals who aren't even actively looking for jobs. These are quality candidates who you otherwise may not have had the opportunity to consider for a position without the help of a staffing firm. Headhunters can utilize recruiting tools to identify the perfect candidate in a much wider pool. The talent they bring in will have a positive relationship with their current company, but could be open to leaving for the right opportunity.
Marketing dollars for the search
Anyone who has had the responsibility of posting a job to attract quality candidates knows that it can get expensive. It's not enough to post it on your company's website and other free outlets in the hopes that the right candidates will happen to be searching in those areas. Quality spots that job seekers check regularly often come with a price tag. Staffing agencies know where job seekers are looking, and have the marketing budget necessary to include your job posting in all of these areas.
Recruitment tools
Not only do staffing agencies have skilled professionals with years of recruiting experience, but they also have access to tools that those outside of the industry may not have even heard about. Resources like LinkedIn Recruiter, RemarkableHire, and applicant tracking systems give recruiters the ability to take a deeper dive into the candidate pool, which increases their chances of finding the best professional for your position.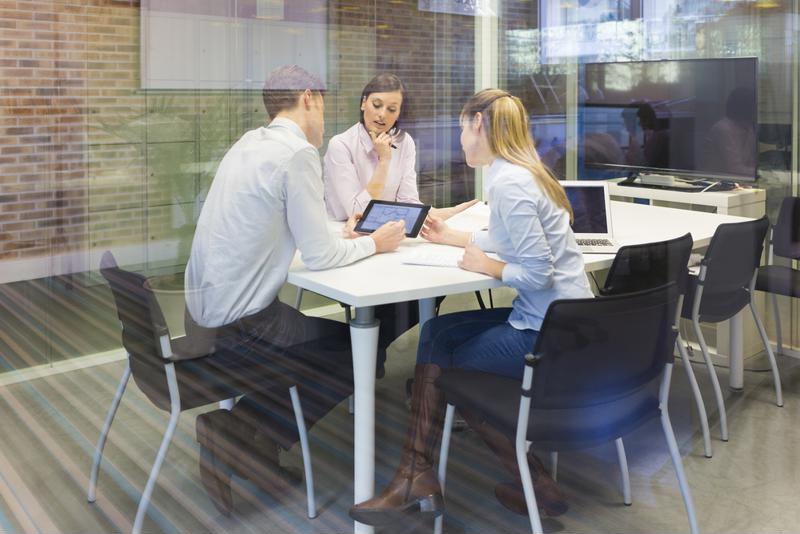 Bandwidth to devote to the search
Posting a job, weeding through candidates, and performing phone screens and background checks take up a great deal of time and resources – that's why it's a full-time job for some people. Performing all of these required steps and using years of experience to identify the best candidates for a position is what recruiters specialize in. Leave it to the professionals to find the best talent for your organization, and use that time and energy to focus on your own job.
Experience selling jobs to talent
Hiring a professional for an open position is a two-way street. Not only do candidates need to explain the value they can bring to a company, but the position also needs to provide benefits for them. Skilled recruiters know exactly how to highlight the key aspects of a job to the right candidates and explain all the ways they can enhance their skills and utilize their greatest strengths. Recruiters have a "get it" factor that those outside of the industry might lack.
Contract and Direct Hire job openings are updated daily. View all job listings here!