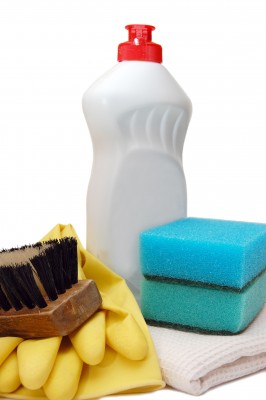 This past weekend the clocks sprung forward and daylight grew longer; spring is on its way! The itch to pack up the sweaters and clean the house is setting in with hopes to a fresh new start. But have you ever considered that your career needs a spring cleaning too?
Even if you aren't actively searching, use this 8-Step Cleaning Session to make yourself a better job candidate:
1- Re-evaluate Your Career Goals
Assess where you are currently in your career. Do you enjoy going to work every day? Are you at the level of responsibilities you feel you deserve? Are you on a career path that will lead you to where you want to be in a year or two? If not, take this time to consider what it is that you would like to do and what steps to take to get there. Can you take on new responsibilities with your current company, or have you taken advantage of all the opportunities available to you? If it's time to make a change, get help! Recruiters not only find the positions that are a perfect fit for you, but also provide advice and guidance throughout the process on how to achieve your career goals.
2- Spruce Up Your Schedule
Make sure your schedule is aligned with your goals, but also manageable at the same time. It may be easy to see the big picture, but it is important to understand the steps to get there. Therefore, focus on a few goals to accomplish each month. Take a moment to look at your schedule and address where changes can be made. Start with deciding what things are the most important to focus on. Discard items in your schedule that are less valuable, and give more attention to others.
3- Stay Polished with Industry Trends
After a few years in the same position, you may start to feel comfortable with your current skill set and forget to keep up with the crowd. In every industry, technology involves; make sure you stay current in the latest skills within your profession. Consider a continuing education program, check into certifications, utilize Lynda.com, or check with your company to see if they offer any courses or reimbursement for college classes.
4- Refresh Your Resume
Even if you aren't currently searching, it never hurts to have a current resume. It will save time when you do start job hunting, and will be easy to maintain when your greatest accomplishments are fresh in your mind. Whenever possible, add value and numbers to document your impact on each position held. You may not always remember these numbers when it comes time for your next search, so keep your resume recent. Also, have at least two friends proofread your resume and provide honest insight. For more resume tips, check out these suggestions from one of our expert recruiters.
5- Tidy Your Online Presence
Just like your resume, keep your LinkedIn profile current and professional. This is your most efficient way to have your resume seen through connections and prospective employers. Add descriptions for every job held, use keywords in your specialties section, and ask for recommendations from colleagues. Also, now is a good time to check your other social media forums. You are what you tweet. Make sure to keep Facebook either private or maintained in a professional manner. Most importantly, Google yourself and fix any damages to your online image.
6- Primp Your Networking Skills
Have you introduced yourself to your neighbors? Have you had more than the casual "good morning" with your coworkers? Networking is the number one way people land new jobs. It never hurts to build your network with people who may help you in the future or with a job hunt. Stay active in networking groups and attend events. These groups may also offer insight to help keep you abreast with current industry trends.
7- Assess Your Job Search
If you are currently searching for a new opportunity, gauge the forums you are using. If something you're doing in your search isn't turning up any leads, re-evaluate why you are using it and consider if you should eliminate it completely. Make sure to focus on quality and not quantity. Focus on highly targeted positions that you are completely qualified for rather than a high volume of jobs that may not be the best fit. Tailor your resume and cover letter to each targeted job, throwing away the generic template. When you send out your cover letter, mention that you will follow up in a week, and be sure to follow through on your promise.
8- Clean Your Workspace
You didn't think you would get away without some physical cleaning involved, did you? Sort through your inbox, deleting those 4-month old emails you know you will never get back to. Create new folders in your outlook to archive these emails. Add new organization to your desk, filing away important documents and throwing away the clutter. Hang up inspirational quotes to keep you motivated to achieve your goals. Clean your workspace every day before leaving the office to come into a fresh start each morning.
Spring cleaning isn't just about tidying up your house, but also can be about starting fresh both personally and professionally. By following these steps, you'll be refreshed and re-energized for the season ahead.
---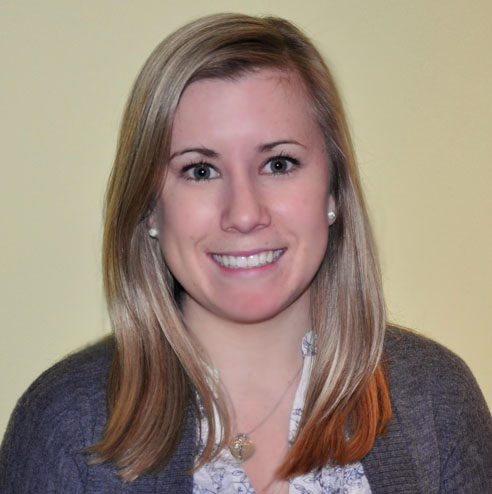 Author Name – Marissa Nagy
Title – Recruiter
Location – Baltimore, MD
Twitter – @MarissaNagy
Byline– Marissa joined the team as a Recruiter in the beginning of 2012, bringing with her experience in advertising and sales, and enjoys learning new trends about the industry. Originally from Pennsylvania, she's excited to travel and explore her new city of Baltimore.
Copyright (c) 123RF Stock Photos