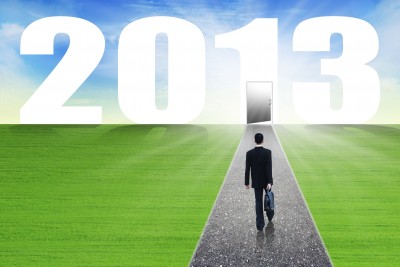 Well, here we are with another brand new year upon us! If you have not done so already, now is the time to make some career resolutions. Regardless of how hokey it sounds, and no matter what your current position or level might be, every one of us would benefit from making the following three simple commitments in 2013: Update your resume, expand your social media presence, and exercise your body and mind.
1) Update and Enhance your Resume
Having a current and compelling resume is essential; it is your ticket to ride up the career ladder both internally and externally. Having a resume ready to go also allows you to be prepared to take advantage of new and/or unexpected opportunities ahead of your competitors.
And while we may be moving (finally) out of the worst of the recession, the economy is still volatile. Anyone freshly laid-off will tell you that having a current resume reduced the stress of their job search and got them back out working 1-2 months ahead of those who had to start from scratch.
Ask yourself this: if someone asked for your resume, could you provide them with one that you are proud of and know reflects you in the best light in less than 2 hours? If your answer is no, get writing—now.
Please be sure to incorporate a few basics:
No resume should be more than two pages. Chalk it up to short attention spans, but resumes longer than two pages only have about 40% of the content read. In addition, more than two pages can come across as an inability to organize and prioritize as well as makes you appear to have a swelled sense of self.
A resume should include more accomplishments than responsibilities. Too many people bulk up on the duties and short-change their successes. Trust me, the hiring manager reviewing your resume knows what the general responsibilities are for your background, what they want to know is how well you performed in quantifiable terms.
Your full address and an "objective" are a waste of space. What matters is that you include your city and state, LinkedIn profile URL, your mobile phone number and Twitter handle (your career social presence matters very much, but more on that later). Finally, include a skills (technical and soft) summary section which is critical now that most employers use a key-word function to search their databases for applicants—don't be overlooked because a computer did not recognize you as a key-word match.
For more in-depth resume advice, click here.
2) Expand and be Active with your Social Media Presence
It's a fact of life that social media is here to stay and that it is now one of the primary ways you are evaluated as a potential candidate. You will be judged on your online reputation, and don't forget, it's not just about having a social media profile. It's how active you are, how you use it and your sphere of influence (connections and followers).
Your LinkedIn profile should mirror your resume, which is a beautiful thing because it's posting your resume online in a way that doesn't make the "boss" think you are looking. Back in the day, posting your resume was a red flag that you were looking to leave—not anymore. This is also a platform from which you can showcase references and endorsements which will often seal the deal for an interview.
Set a post and tweet goal of at least once per day. Even the most robust profile falls flat if you do nothing with it, and conveys the image that although you may be "on" social media platforms, you don't really understand how they work.
Do include a picture (and not the one from that crazy New Year's Eve party where you had a wardrobe malfunction, or were swilling shots of Grey Goose). Trust me, if you don't post a picture, viewers think it's because you don't know how or there is something "wrong" with you. Harsh, but true.
3) Exercise Mind and Body
Some of my best solutions to problems come to me immediately after a good workout. The reason for that is solid exercise releases stress and allows you to think clearly about an issue instead of wasting 50% of your brain power on the fretting. In addition, being physically active increases your energy level and helps you sleep better. The results are you are more confident optimistic and clear-headed, and sometimes that makes all the difference in the world.
Once you have your body moving, do the same for your mind. Promise to learn a new marketable skill this year:
Learn how to code HTML
Take Spanish lessons
Go for your MBA
The key is to pick something that will help you advance your career. Many employers offer tuition assistance or allow flex schedules around classes. When your organization knows you to be a lifelong learner, your name is always top of mind for promotions and new opportunities.
Finally, while it's great to think about these things, it's the doing that counts. Set your target dates before the end of March, and then keep doing what you do and the New Year will reward you for your efforts. Always remember utilizing an IT or marketing employment agency can only help and accelerate your new job search.
About Profiles
Profiles is a unique staffing firm specializing in Marketing employment, Creative, and Web & IT jobs. Since 1998, we have served the needs of our Clients and Talent by matching the best candidates with the best companies in the Mid-Atlantic region: Baltimore, MD, Washington, DC, Philadelphia, PA and Richmond, VA.
---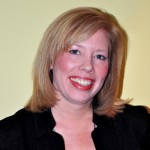 Author Name – Marie Gordon
Title – Business Development Consultant
Location – Washington, DC
Twitter – @MeetMarie
Byline – Marie has spent the past 15 years in the recruitment industry for creative, digital and communication professionals. She is passionate about branding, innovative marketing and watching the disruption of the status quo.