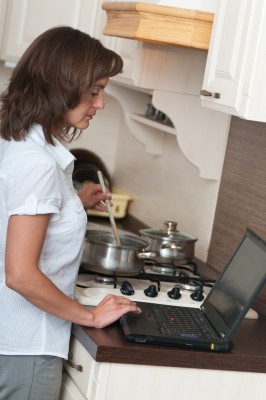 Imagine not having to get up, get dressed, shower and run out the door all in time to drive, or bike or bus to work. All you have to do is roll out of bed quarter to nine and always be on time. Destination? Your home office. Sounds like a great idea right? How could that possibly be a bad thing?
The fact is, there are a couple of questions you should ask yourself about the aspects of telecommuting before you make any final decisions in your career.
Ability to Demonstrate Skills
Not being in an office environment with your fellow colleagues can lead to some challenges regarding your career advancement. Many opportunities that you may have to demonstrate your skills as an employee may be missed if you are telecommuting. Think about those times that you could be asked to assist a peer with work, train someone on the spot, answer questions no one else can, speak up in a meeting to get yourself noticed, be asked to collaborate with senior staff members and everything else in-between.
Just being present in the office is key in being an accessible asset to the company. This can give you a priceless opportunity to constantly keep your work and your determination to step in where needed at the forefront of your boss's mind, and not only in their inbox.
Strong Professional Relationships
Additionally, building strong business relationships with your colleagues is difficult to do behind a computer screen. Remember, every person you work with can be your connection to your next big career move. Building strong business relationships with your colleagues is not only essential in working together in your current position, but also in possibly working together in the future.
Ensuring Job Security
This leads us into the thing that everyone wants but not everyone can get; job security. Ever have such bad service in a restaurant that you wanted to scream out in the middle of the place and stomp out? Most of the time (key term = most) it's relatively safe to say that you didn't do that. Instead you probably sat patiently, waited for the check, and left as soon as you could. Then you write a letter of complaint; same idea, just no public humiliation or stress from the awkward confrontation.
This same idea can present itself in a work environment. Managers have a much harder time considering individuals they work with in close quarters for termination. If workload is low and layoffs are necessary, it's a high level risk for the telecommuter who hasn't had as many up-close and personal opportunities to build the connection with their boss.
Moving Forward: Create a Game Plan
Although it seems all gloom and doom, don't give up your plans for telecommuting just yet. There are many successful people who work this way as firms continue to provide more opportunities for flexibility. In light of the downfalls however, it would be a good idea to create a game plan.
Try to utilize the time you have in the office to your full advantage and make sure to make your presence known to your superiors and colleagues. Analyze the work calendar and try to be in the office during the most interactive days, possibly those with the most meetings or opportunities for collaboration. Your production and output for the company is always a major key to success but as you try and keep your eye on the ball, try to keep you employers eyes on you!
For more advice on working from home full-time, read this blog from my colleague.
About Profiles
Profiles is a unique staffing firm specializing in Marketing employment, Creative, and Web & IT jobs. Since 1998, we have served the needs of our Clients and Talent by matching the best candidates with the best companies in the Mid-Atlantic region: Baltimore, MD, Washington, DC, Philadelphia, PA and Richmond, VA.
---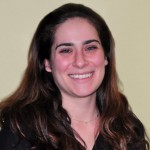 Author Name – Maria Xidous
Title – Account Manager
Location – Philadelphia, PA
Twitter – @Maria_Xidous
Byline – Maria is a recruiter with over five years of experience. She is passionate about finding and helping great talent. Her favorite quote: "A recruiter is someone who finds people who are happy with their jobs, shows them why they are unhappy, and then makes them happy again" (Anonymous).