Every website ever created was first imagined by a Web Designer. Web Designers are the source of not simply websites, but an experience utilizing dynamic components, user friendliness, and visuals. The ever-evolving need for web designs are continually producing new opportunities for these professionals, especially through the increased use of tablets and mobile. Through these new mediums, Web Designers must understand their client, the product/service, and the audience in order to create an engaging experience.
Whether you are currently hiring talent, looking for a new job, or seeking a promotion, it is important to remain informed about your Personal Career Profile. Below, we've gathered the latest statistics to create an overview of the salary expectations, supply and demand, and the key skill sets needed to be a competitive Web Designer in the Mid-Atlantic job market. Use this tool to adjust your perceptions, and propel your professional growth.
Click here to download a PDF version of this infographic.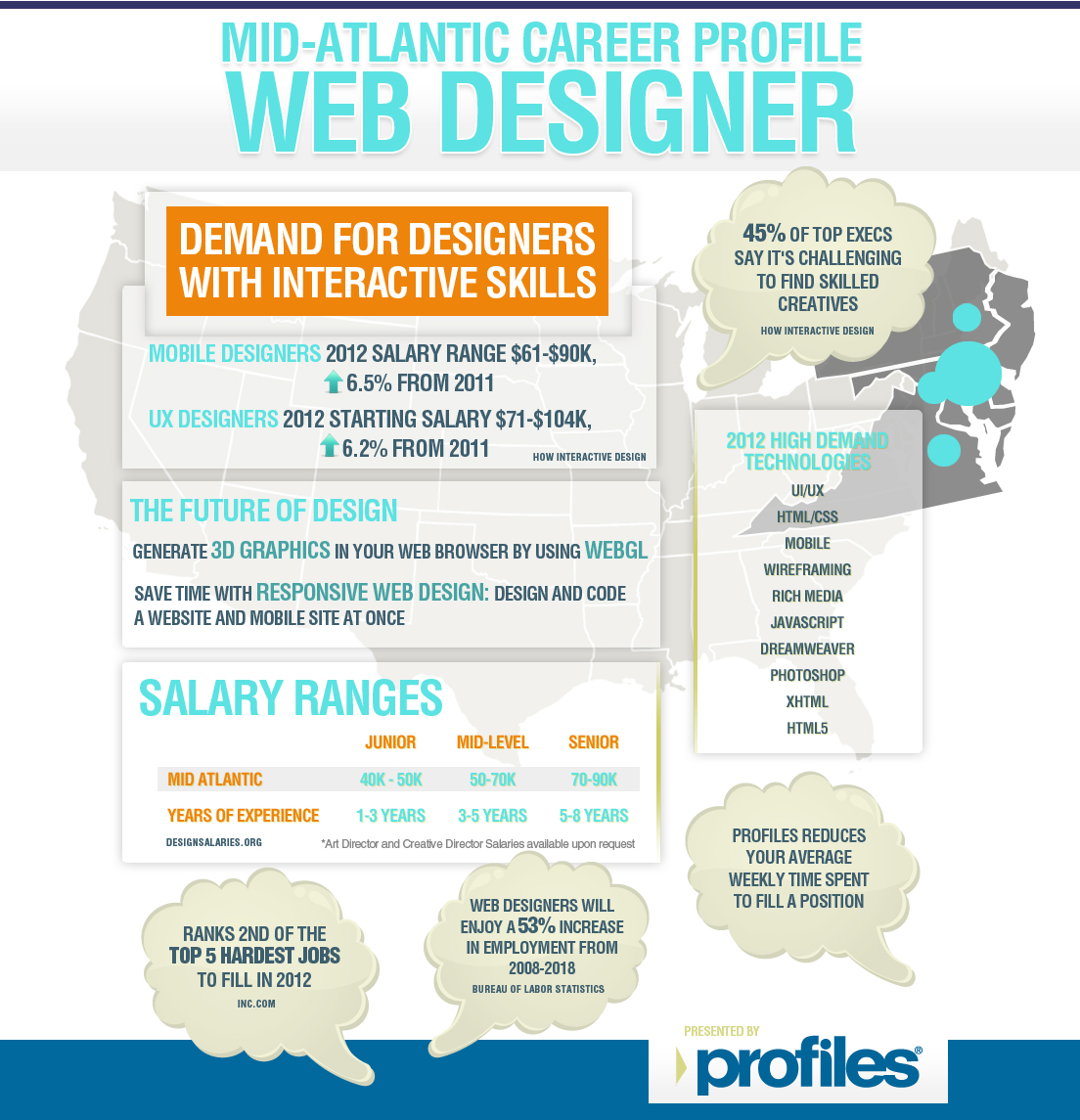 About Profiles:
Profiles is a unique staffing firm specializing in marketing, creative, and interactive. For the past decade, we have served the needs of our Clients and Talent by matching the best candidates with the best companies in the Mid-Atlantic region. We staff Marketing and IT jobs in Baltimore, Washington, Philadelphia and Richmond.
Profiles offers competitive salary, 401(k) plan, weekly paychecks, holiday pay, bonus pay, and health benefits.