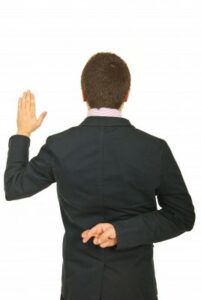 So you are looking for the next job and it is time to update or build your resume. Here is the nagging question: your resume looks a little thin in the area of experience you are applying for. Working for a Web/IT, Marketing and Creative staffing agency, thousands of resumes come across our desk.
Should you—could you—fill it in with a little exaggeration of work you have done?
No.
It's a lie, and it could lose you the job and tarnish your reputation. Companies are going deeper into the references to verify the details. Some companies even use outside companies to conduct a thorough review of information on your resume.  Don't put a cloud of suspicion on yourself. The reality is with all the technology and record-keeping in today's world – there is nothing that cannot be checked on your resume.
The Top Misinformation Areas on Resumes
Job Title
Employment Date
Criminal Record
Educational Level
Fictional or Defunct Company
Salary
Performance Records[i]
Make sure you check your resume for anything that may be interpreted as misrepresentation. Keeping it simple and real will only make you shine in front of the Hiring Manager.
Experience Level: It is ok to say your experience level is not as strong in one area; instead, emphasize your strong suits.
Years of Experience: My preference is to put years for employment dates on the resume, but know the exact dates for the HR representative.
Salary: If you feel your skill level was underpaid at your last position, support your salary request with some research from a specialized salary guide or the Department of Labor.
To conclude, never publish the following on your resume
No Photos
Marital Status
Social Security Number
Political Affiliation
No typos – ever
Your age
Reason for termination
No personal statistics (height etc)
No information about pets
No "unusual" non-professional hobbies
No information about high school jobs
An objective
Salary information
An unprofessional email address
Meaningless self assessment (i.e. I am a hard worker…)
Hobbies that don't relate to the job
The wrong contact information
Irrelevant information (i.e. intro courses you took in school)
Too much information
Information that will hurt you (i.e. GPA 2.0)
Meaningless words (Do not say you are a honest person)
Limiting yourself to one page[ii]
About Profiles
Profiles is a unique staffing firm specializing in Marketing employment, Creative, and Web & IT jobs. Since 1998, we have served the needs of our Clients and Talent by matching the best candidates with the best companies in the Mid-Atlantic region: Baltimore, MD, Washington, DC, Philadelphia, PA and Richmond, VA.
---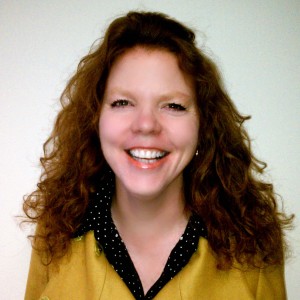 Author Name – Teresa Haenn
Title – Senior Business Development Manager
Location – Washington, DC
Twitter – @TeresaHaenn
Byline – For the past 13 years, Teresa has been in the staffing industry for creative, digital and communication professionals in the DC Metro area. She is drawn to the diversity of communication forms and how they support one message, in real time, on a global level.
[i] Infoineed.com
[ii] Business News Daily (June 2012)