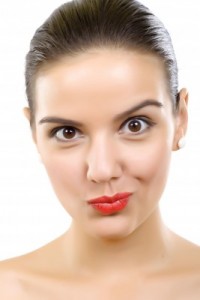 We've all heard the saying "don't judge a book by its cover" but when it comes to choosing the right picture for your LinkedIn, Twitter and Facebook profiles, the important thing is to ignore this advice! As a recruiter staffing for marketing, creative, web and IT candidates, we frequently use these social media sites to search and qualify talented job seekers.
The truth of the matter is, whenever we meet or see someone for the first time, we form opinions and draw conclusions. We might be able to push those thoughts aside until we really get to know the person, but the point is we have already made those initial judgments.
LinkedIn Guidelines
The world we live in today is extremely social media-heavy. LinkedIn has over 150 million users today and that number is only increasing. Considering that LinkedIn has been coined by many as the "Professional Facebook" it is only natural that one would use a professional picture. Your LinkedIn picture is the first image that a hiring manager will see before the face-to-face interview, and you can be certain that they will take a look at it.
It is important to make sure that you are the only person in this picture. The point of your LinkedIn profile is to promote you, not your siblings, friends or pets. Take a look at your picture; does it reflect who you are as a professional or does it reflect a hobby? The goal for your LinkedIn profile is to reflect who you are in a professional environment—not how you look at an awesome party with friends. Play it safe with your LinkedIn profile and stay professional.
Facebook and Twitter Guidelines
Now, when it comes to Twitter and Facebook there are some exceptions. It really depends how you are using each of these networks. If you are using these sites strictly for personal use, you may have a little fun with your photo. However, keep in mind that Twitter does not have the strict privacy settings like Facebook; therefore you should be somewhat mindful.
When choosing your pictures, make sure they are never inappropriate or explicit. Even though you may be able to set your settings so that people cannot see all of your pictures, they may still be able to see your default photo, from which they can still form judgments.
Moral of the story: when in doubt, keep it out. Your LinkedIn picture, no excuses, should be a professional one. Twitter and Facebook can be a little more fun depending on how you use the sites. If you want to play it safe, keep it professional.
For more detailed guidelines about your profile picture, click here.
About Profiles:
Profiles is a unique IT staffing and Marketing Employment firm specializing in marketing jobs, creative design jobs, and IT jobs. Since 1998, we have served the needs of our Clients and Talent by matching the best candidates with the best companies in the Mid-Atlantic region.
---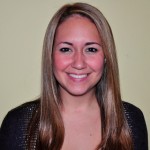 Author Name – Jessica Gundling
Title – Recruiter
Location – Washington, DC
Twitter – @JessGund
Byline – Jessica is new to the recruiting world, and has been learning a tremendous amount about the industry. She is fascinated by the interactive space, and you can find her at different networking events where she is always eager to meet interesting people.
Copyright (c) 123RF Stock Photos